4 Web Design Tips to Capture New Leads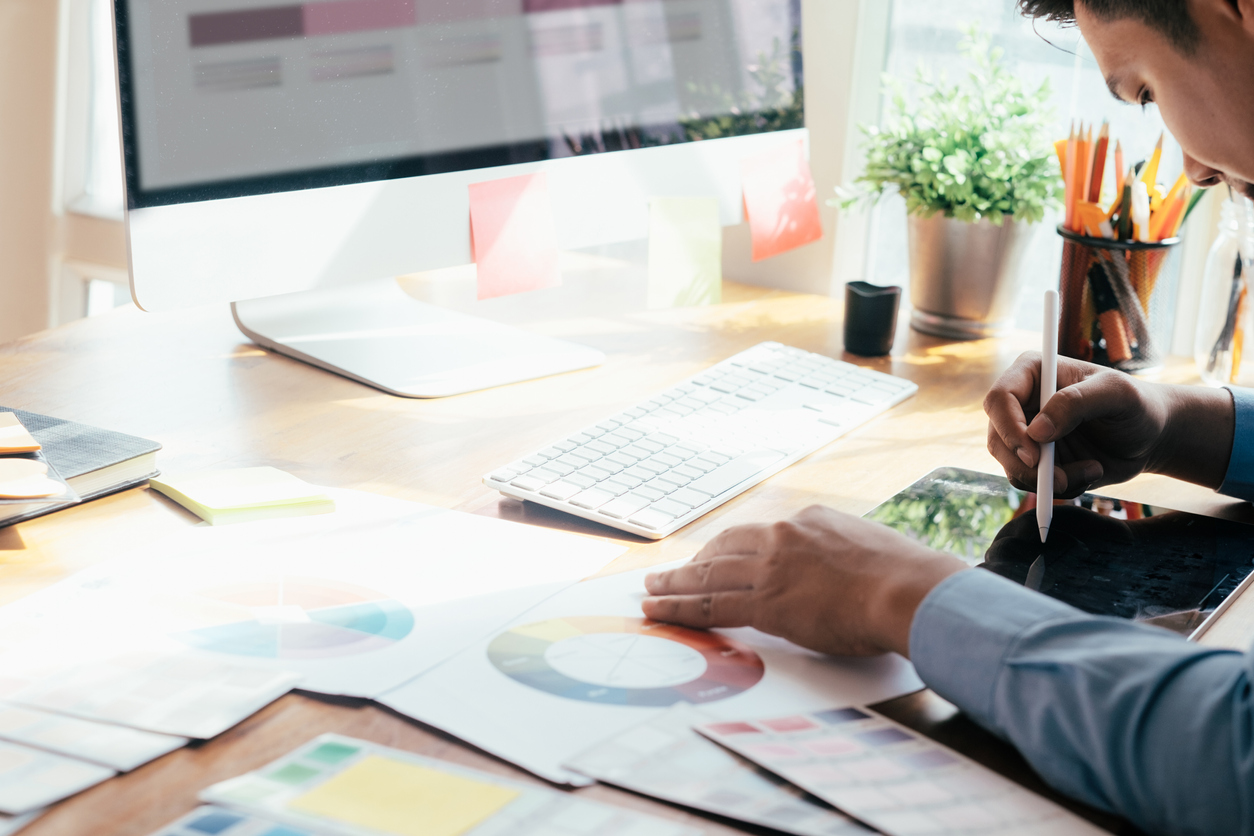 Creating a website for your business sounds great. But a website that doesn't generate any leads doesn't seem so great. Lead generation can look confusing, but it's not difficult to capture new leads online.
There are a bunch of useful and effective tactics and approaches to build a user-friendly website. It is hard to know where to start. Fortunately, we've made this four-step lead-generation guide that will simplify the process of getting new leads and moving your site to the level.
1. Boost Brand Awareness
If you want to get more visitors, you need to create helpful and interesting information to increase your brand awareness. Before providing that, you need to define what actions your visitors should take once they arrive. For example, you want them to make a call, submit a contact form, purchase something, sign up, subscribe, download or like a post.
Once you understand these things, you need to build user personas to reach your target audience better. Analyze what users are interested in your niche and what they are searching for.
Then, you need to better engage with your readers. Ensure that your website is mobile-friendly enough. Create and promote your social media profiles. Improve your blog and your SEO optimization. Make sure to get listed on different local directors like Google, Yelp, Facebook, etc.
2. Pique users' curiosity
If you want to stir interest, it is essential to use conversation language with a clear explanation of your value proposition. Including a compelling call-to-action on your pages will push users to take a specific action. Use powerful words that describe users' desires.
Your CTAs should include a clear offering, a visible element to catch attention, a link to your landing page, or a simple form. Try to place them above the fold. You can also include motivating factors on your site. For example, give money-back guarantees, liberal return policies, free shipping, free training, free support, discounts for holidays and rewards program.
Beyond that, your navigation should be intuitive and straightforward to follow and find these CTAs and incentives. Make clickable and bright buttons for the most important links. Use enough white space. Include high-quality and original images.
3. Build trust
Everyone wants to build trust with customers. Promote trust and credibility on your website. There are different ways how to do that:
Include trust badges.
Show your awards and recognition you've received.
Publish reviews and list articles where you've been mentioned.
Display testimonials and client reviews.
Make sure to secure your website with an SSL certificate that will provide a positive impression to get started. To impress your readers, you should include client badges from brands with an existing reputation.
4. Make People to Take Action
If you want to make people take action, you should provide different and simple ways to do that. You can create a sense of urgency. People are afraid of limited-time offers because they don't want to miss something at a bargain price. When you give coupons, discounts, and sales, try to set an expiration date on your offers, provide value they can get and product availability.
Remember that people always have questions. Show them that you always can help and have answers to their questions. For example, you can create the FAQ section on your site. Include your contact information on your web pages, integrate a live chat and contact form, and display your benefits. You can also give a demo video to demonstrate all your functionality.
Avoid any mishaps within the selling process. Make it easier for customers to navigate and estimate your shipping options, return and exchange policies. To increase your shopping experience, you can provide related products, zoom functionality on your images, sort products by price, size, leave a review, put a coupon and show the checkout process. The more comfortable your site is for users to navigate, the easier you can get new leads and engage with your consumers.
Conclusion
Follow these web design tips when creating your website. It is challenging enough to optimize for lead generation, but if you have a plan and checklist, you can be bound to succeed and generate leads in no time at all.